7 Shade-Tolerant Pollinator Plants For Your Garden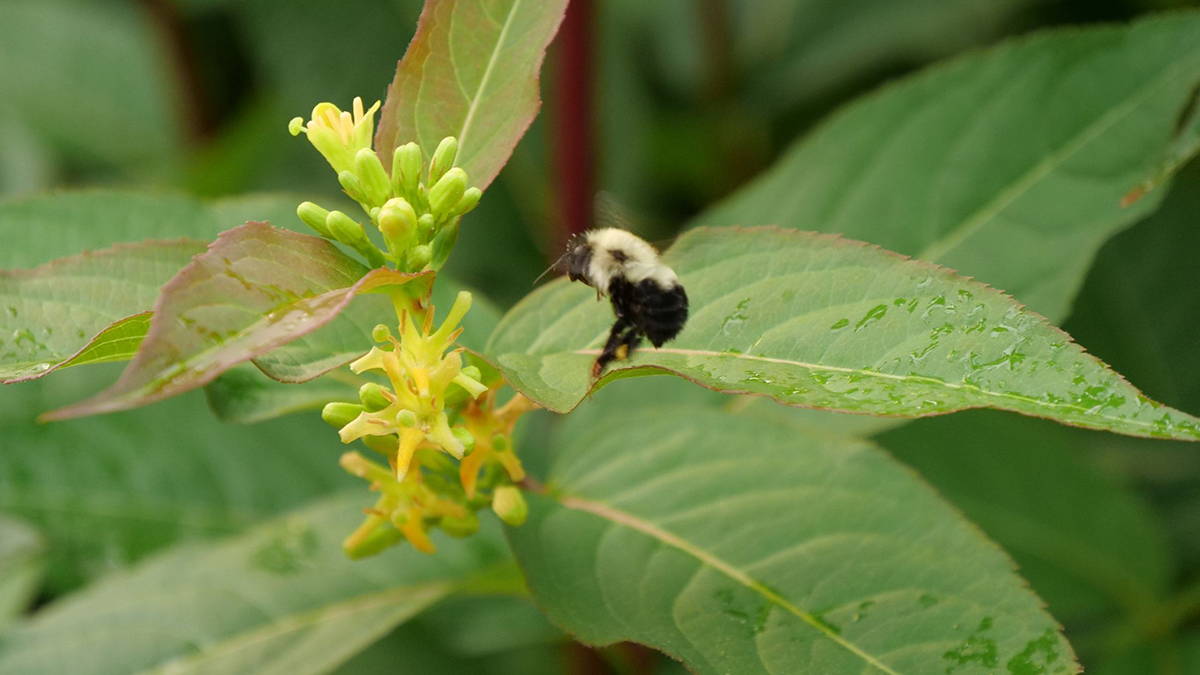 Important creatures like bees, birds, butterflies, and moths have formed intricate partnerships with plants to keep the ecosystem healthy. While there are many sun-loving pollinator plants, there is also an array of perennials with gorgeous blooms and sweet nectar for these critical species to enjoy in the part-shade or full shade (<4 hrs/day). Many online gardening resources list-full sun plants, but nectar from shade plants can still attract pollinators in troves and provide essential habitats to keep them thriving, with some pollinators like carpenter bees preferring shady areas to nest.
These plants can perform well in the shade due to their adaptability to environmental conditions, with some even thriving in both part sun (4-6 hrs/day) and full sun (6+ hrs/day). So if you're a shade gardener looking to welcome pollinators, consider adding these plants to your collection!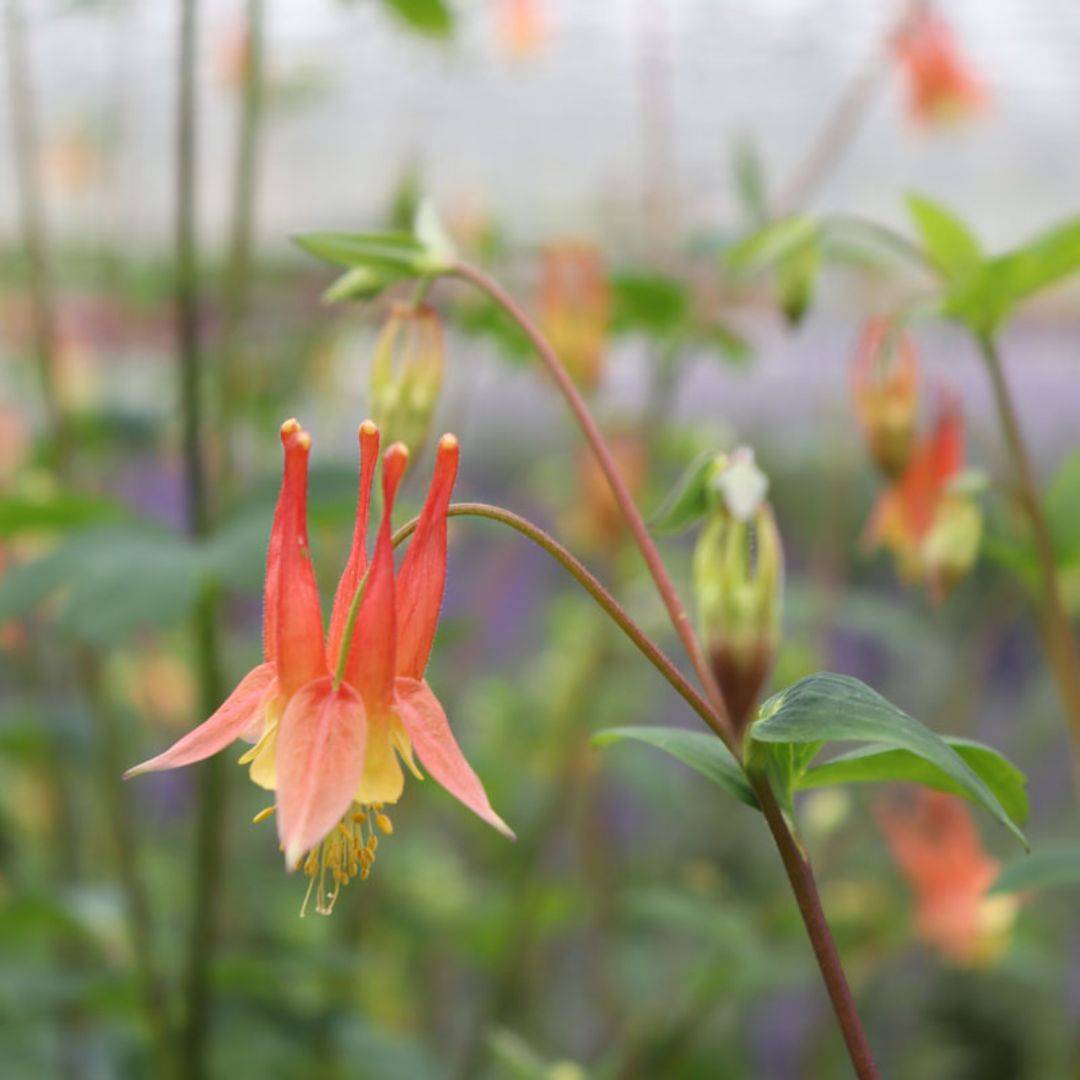 Create a burst of color in your shade garden with columbine! Hummingbirds and butterflies can't get enough of the drooping bell-shaped flowers with tubular nectar spurs, and neither can we! While this native perennial can do well in full sun, its extreme adaptability means it also can thrive in part shade environments with well-drained soil and medium moisture. As an added bonus, this old-fashioned favorite is easy to grow and extremely low-maintenance. So sit back, relax, and watch as pollinators begin their dance around your plants.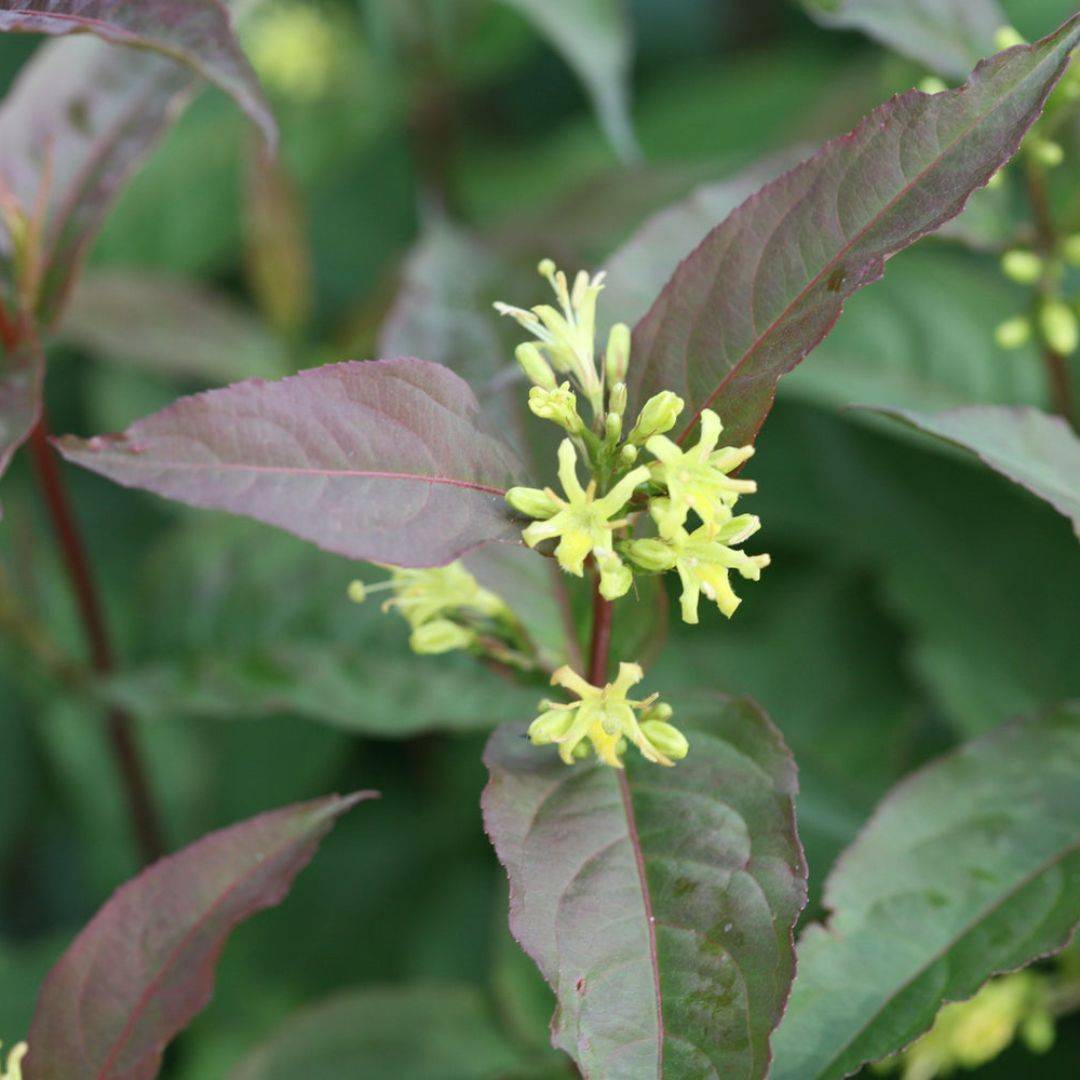 Bush Honeysuckle (Diervilla)
Create a host environment for pollinators with long-blooming shrubs like bush honeysuckle. Featuring trumpet-shaped flowers in the summer, this native plant takes center stage in the fall, when its leaves turn to an array of blazing orange, red and purple hues. The foliage rides turn upward, allowing hummingbird moths to host their larvae, and is a host plant for the Laurel Sphinx moth and the Snowberry Clearwing. While it can thrive in the shade, it will feature more flowers and grow more colorfully in areas with full sun. Regardless, the flower power is still strong enough to attract pollinators through the shade! Add bush honeysuckle to your landscape along a privacy hedge or intermixed with other pollinator plants.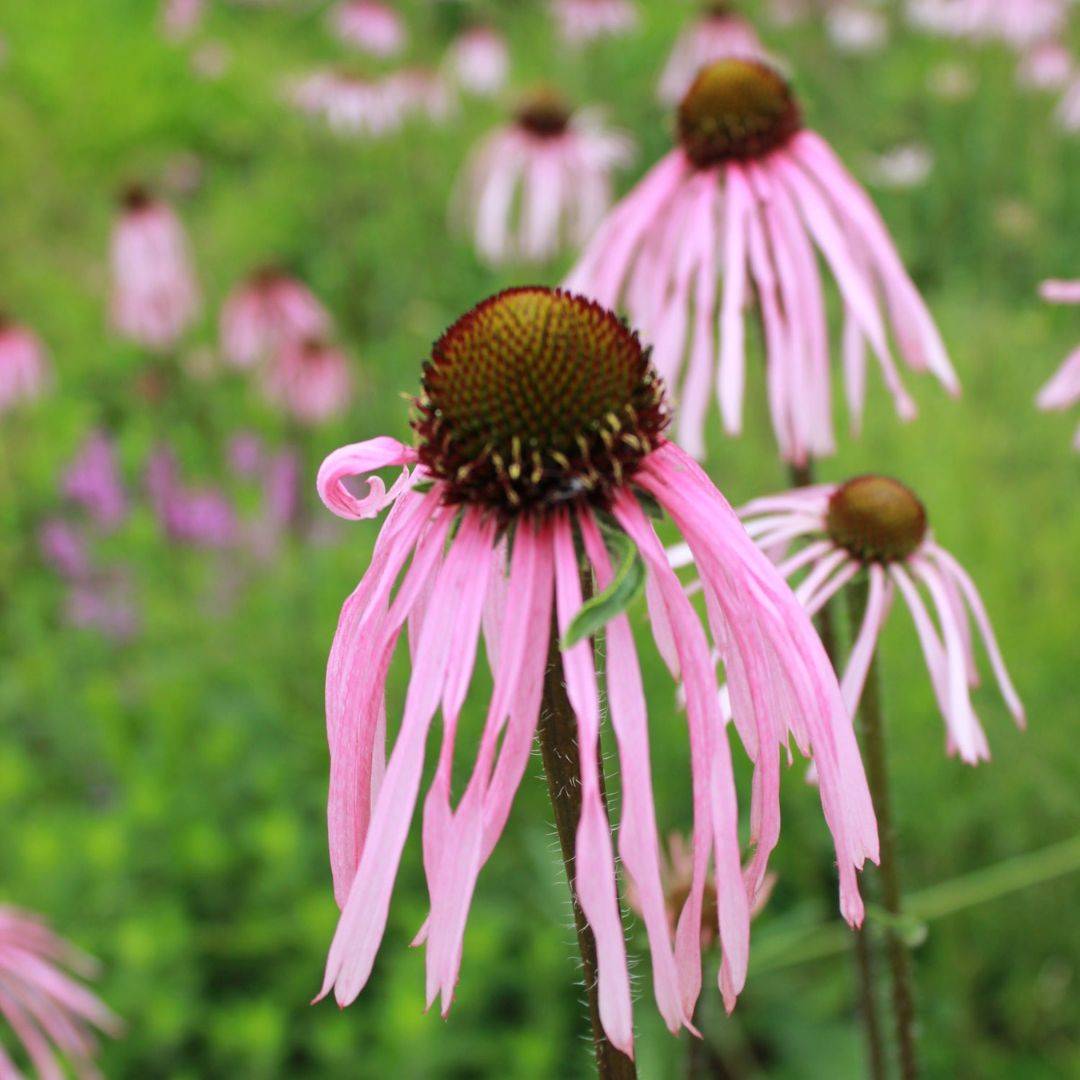 Pale Purple Coneflower (Echinacea pallida)
The dropping petals and prominent center cones from Pale Purple coneflower are a sturdy base for butterflies like Painted Lady and Monarchs to stake a claim. Their purpose extends well past their blooms, with spent flowers giving rise to seed heads that birds love! While coneflowers are typically full sun plants, echinacea pallida is a native coneflower that always finds itself on the edge of meadows and forest lines so it's naturally suitable for part sun or part shade. They are also drought-tolerant and deer-resistant, so you don't have to worry about disturbances to your pollinator garden. Create a whimsical cottage landscape, or add a pop of color to your shade garden; the possibilities are endless.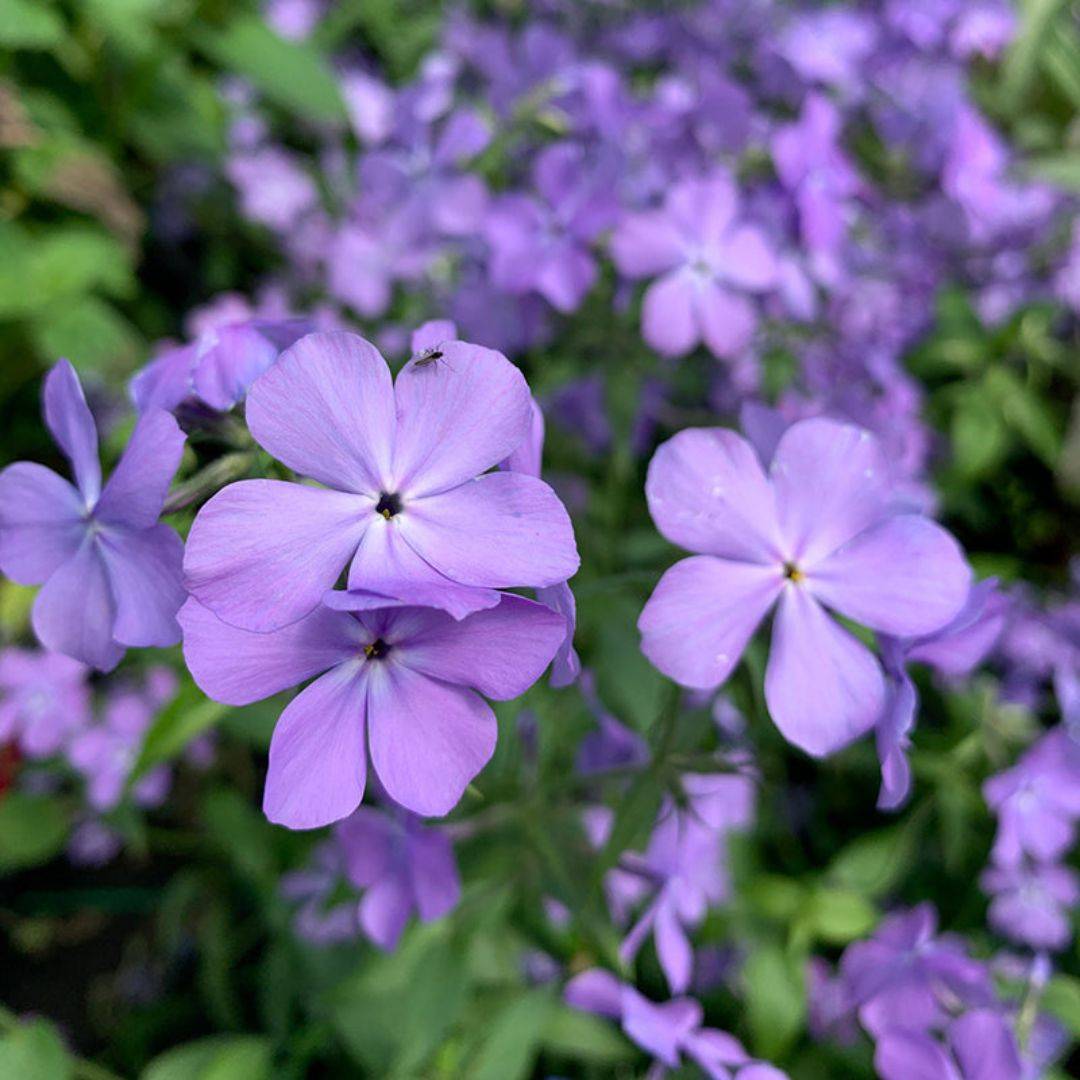 Woodland Phlox (Phlox divaricata)
Form rich mats of gorgeous blue/purple flowers that the pollinators love with native woodland phlox! Taller than its family member creeping phlox, woodland phlox is about 12" tall x 16" wide and features fragrant early-blooming flowers that require part sun or shade. Its early blooming nature provides a vital food source for newly awakened and returning pollinators, helping them flourish throughout the season. Woodland phlox works excellently as a ground cover or as mass plantings in shaded areas under trees and shrubs. Plus, it's incredibly easy to care for.
Learn more about helping springtime pollinators in your garden below.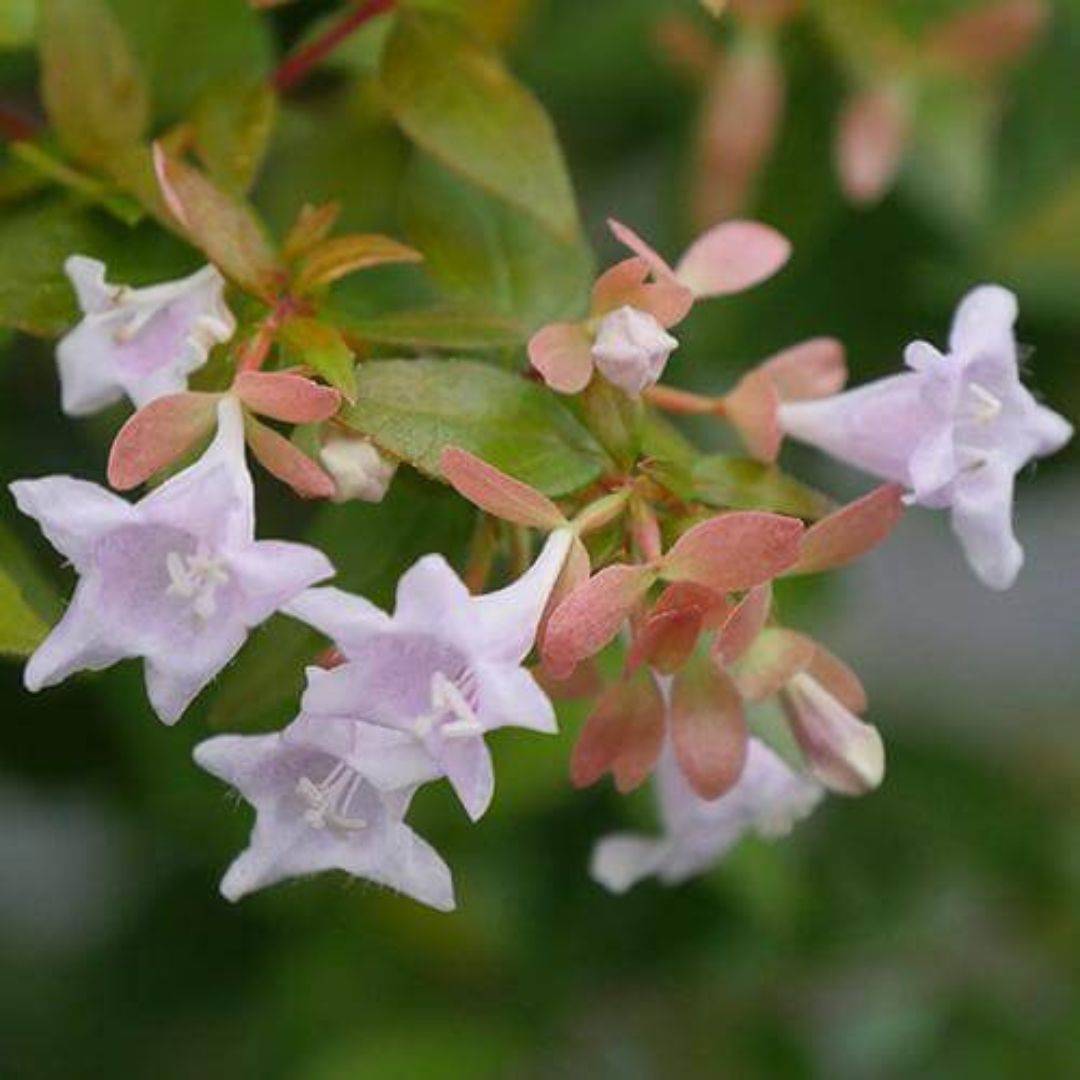 Abelia is a southern shrub that makes an excellent shade plant for the pollinators, especially bees! It brings the best of both worlds with vibrant foliage and stunning flower color. The bell shape of the flowers house heaps of nectar that butterflies and hummingbirds can't get enough of. Don't let its delicate panicles fool you; this shrub is tough: thriving in dry soil conditions after established and features flowers well into the off-season. Try planting along a shady hedge or in tough-to-grow spots; abelia won't let the pollinators down.
You can find abelia for your shade garden at Great Garden Plants! Shop below.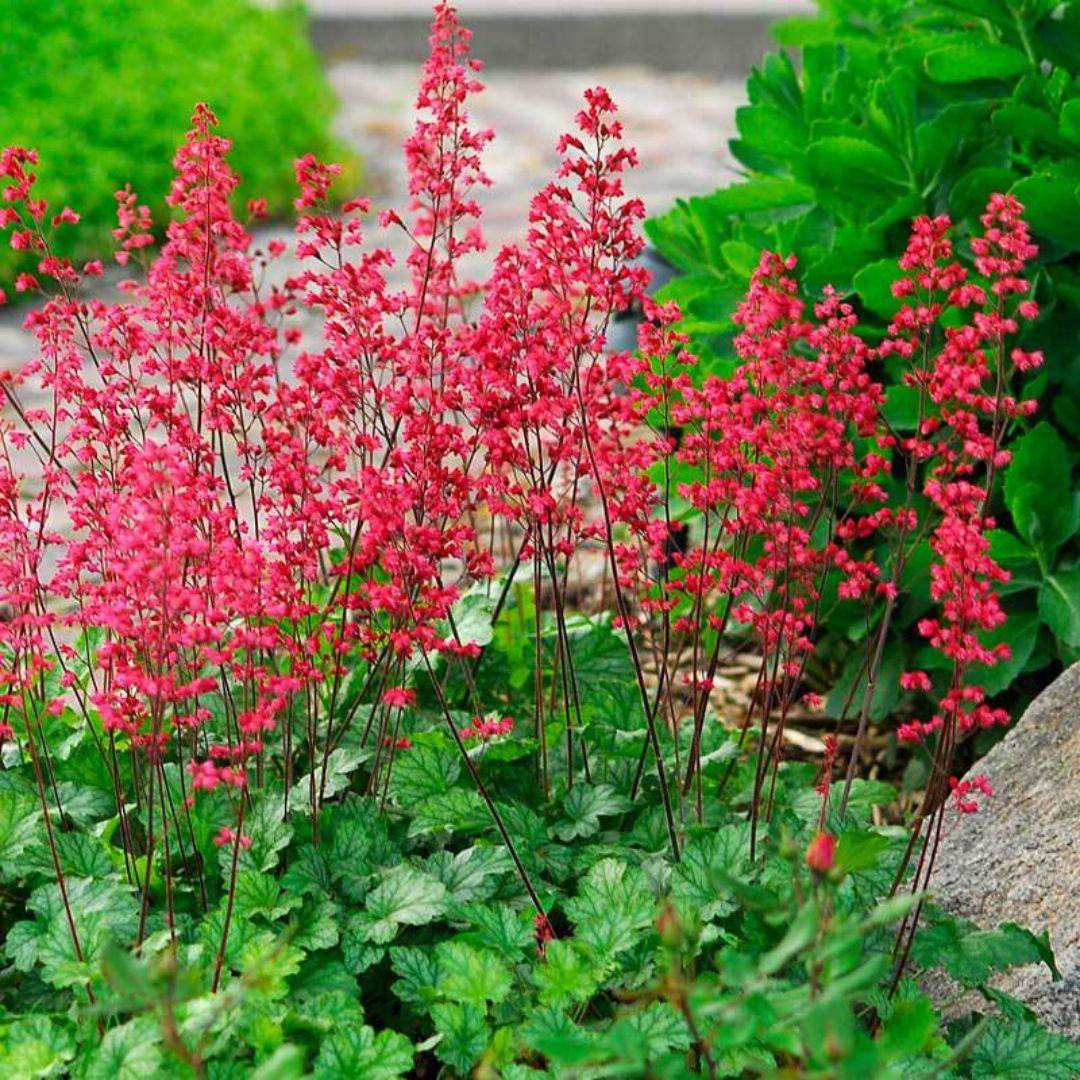 Not only can coral bells(Heuchera) tolerate the shade, they thrive in it! Coral bells feature striking and versatile foliage with flowers extending upwards that pollinators absolutely love. Large bells produce sweet nectar, and their sturdy leaves create a space for pollinators to gather. They require little maintenance besides regular watering during the peak season and can do well in containers. Add to a shady spot on your patio or beneath the trees, and watch as the bees, butterflies, and hummingbirds flutter around your garden.
You can find an array of coral bells for your shade garden at Great Garden Plants! Shop below.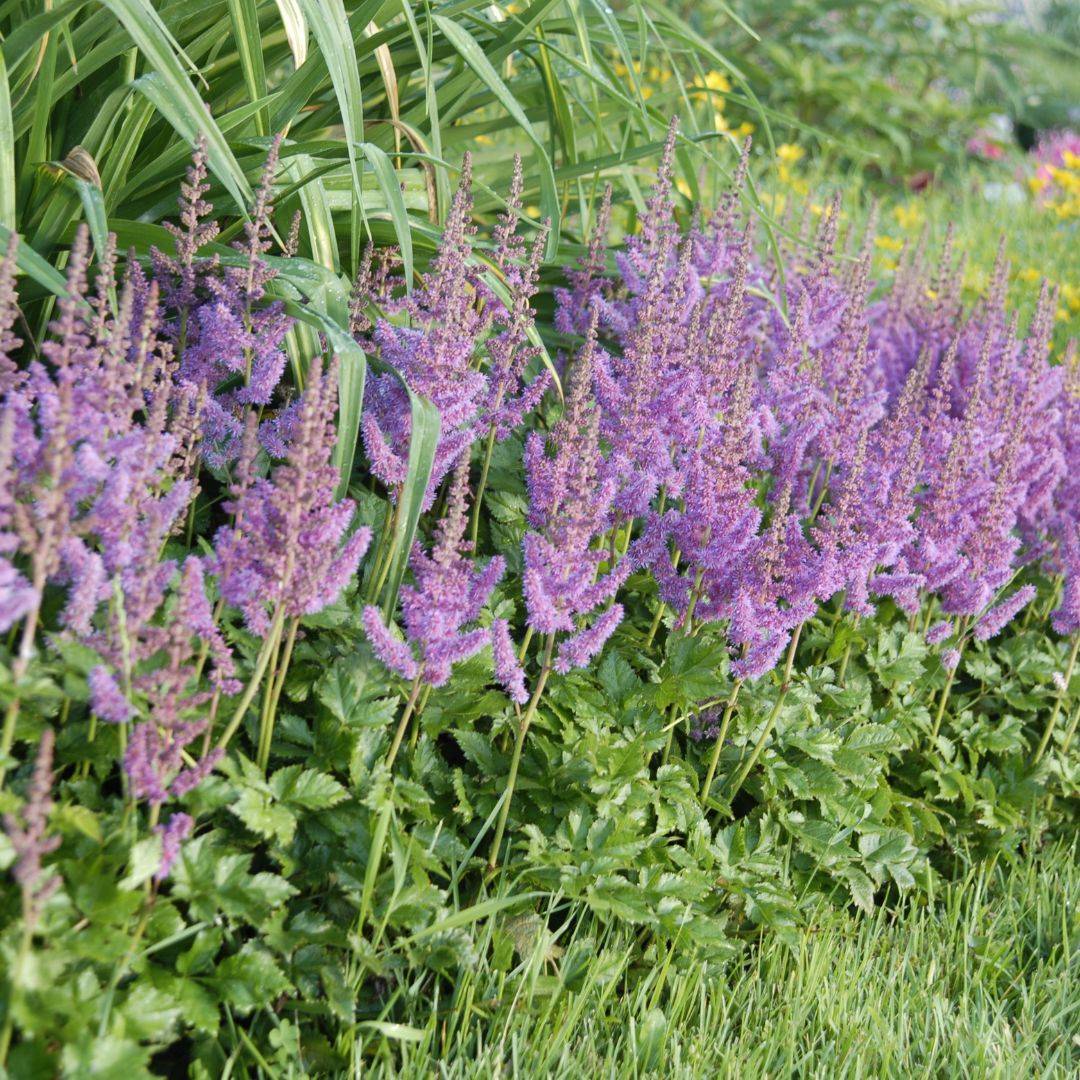 The beautiful fluffy plumes from astilbe are an absolute magnet to pollinators like bees, butterflies, and moths! Its glossy, dark green foliage keeps interest in the shade garden all summer long, and the vibrant pink, purple, and white add a serious pop of color. Astilbe is also deer-resistant and easy to grow, making it an excellent carefree companion plant or underplanting under large shrubs. What's not to love? Try adding to a cut-flower arrangement; just be sure to leave some of the beauty for the pollinators to enjoy.
You can find an array of astilbe plants for your shade garden at Great Garden Plants! Shop below.
These aren't the only plants that will keep your garden buzzing! Barrenwort, rhododendron, toad lily, foamflower, chelone turtlehead, and hosta are more shade-tolerant plants that attract bees, butterflies, birds and more. Additionally, there are many traditional sun-loving plants like milkweed that can also tolerant part shade as long as soil and environmental conditions are right. It's important to consider your planting area and which plants will thrive when designing your pollinator garden.
If you have questions, let us know! Comment your questions below or reach out through our contact us page. We have a team of horticulturalists who are here to help!